Welcome to
The Music Room (TMR)!
Nurturing the creativity in every child
Established in 1985, The Music Room School of Performing Arts (TMR) provides a nurturing environment for children and adults to engage in one of the finest performing arts education in Orange County, CA. Located in the city of Orange, TMR realizes that the arts enrich all of our lives, and we offer a children's musical theatre program (Show Biz Kids) with two shows a year and a complete dance program for the recreational dancer to the experienced professional (Hip-Hop, Pointe, Lyrical, Ballet, and Contemporary Jazz, among others).
Our dedicated staff is comprised of experienced educators and professional performers, who provide our students with the very best in technical training and performance opportunities. Most of our TMR graduates attend college, many on performing arts scholarships and countless numbers continue on as professional performers.
We invite you to join with us and become a part of our TMR family!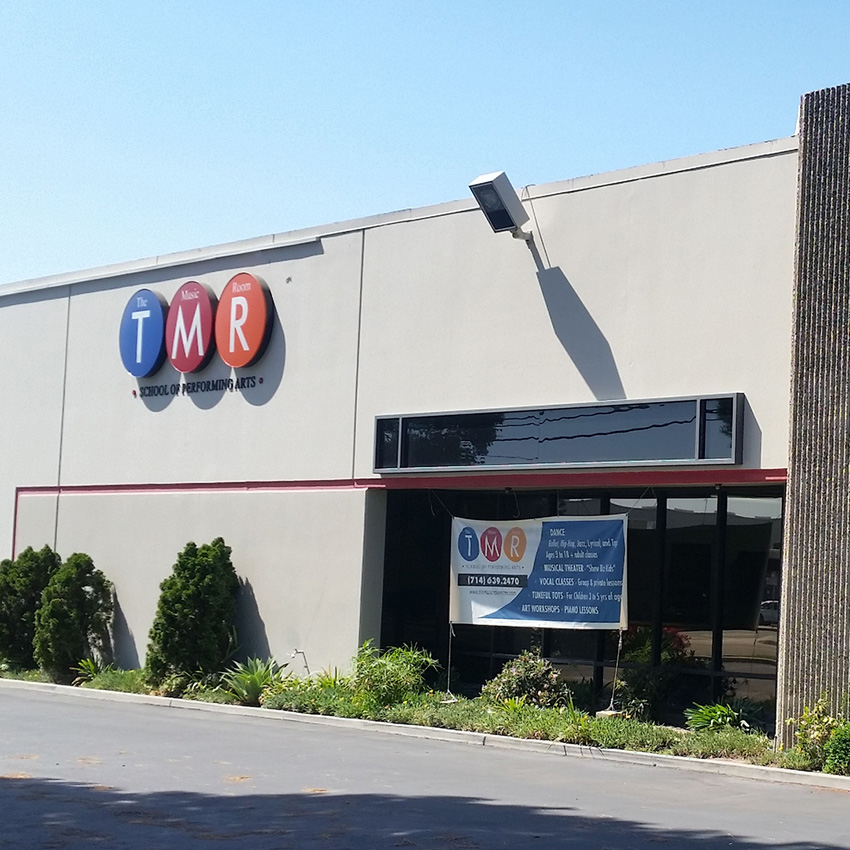 Staff
Meet our Instructors
Alumni
Testimonials
Do you hear the people sing?
I am a professional actor, singer, dancer, choreographer and teacher. The Music Room sparked my love for everything that I am doing in my career. I learned an incredible amount of history about classical musical theater. I also learned all of the basic theatre skills that I continue to use today… I strive to teach my theatre classes with the warmth and fun that I experienced at The Music Room.
TMR was such a fun place to go every week, I made great friends and all the staff is so kind and welcoming! TMR was one of the first places that made me feel like I had a talent for performing and helped to foster my love of theatre, which I went on to study in college and still do to this day!
The Music Room provides a safe, caring creative environment for children to learn the performing arts and to develop many skills including self confidence, leadership, voice, stage presence, musicality, etc… it is a joyful environment and children love their classes and their teachers. Sharon Westenhofer is the heart of the Music Room. Her vision has given hundreds of children the gift of music, dance and theater and allowed them creative expression that will continue to enhance their lives in many ways and has led many to careers in the arts.