On February 7, 2018, we launched our newest website!
Over the past 33 years, TMR has grown from an after-school program at Cambridge Elementary School into a school of performing arts for the children of Orange County. And as our programs have steadily increased in numbers, our online presence needed to keep pace.
What started in 2011…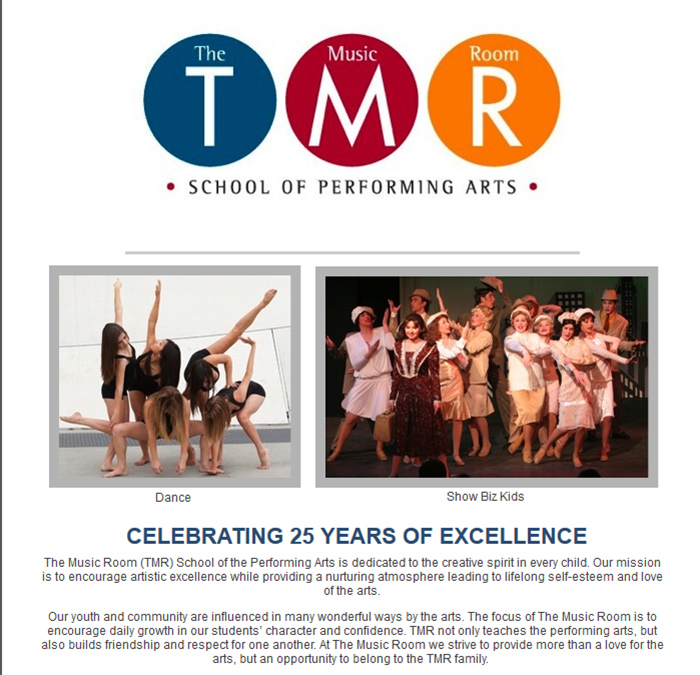 …later morphed into…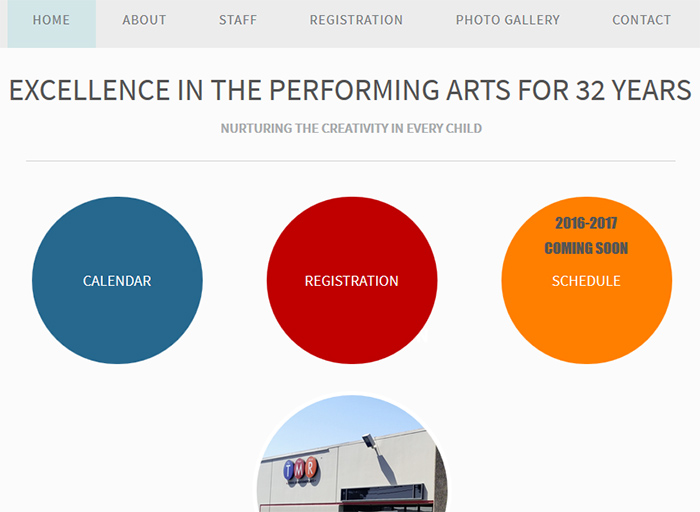 …which lead us to today!
Thank you to all of the parents, photographers, designers, and students who have made TMR a very special place to call 'home' for the past 33 years. We hope to see you at one of our dance shows, our musicals, or at a special holiday party during the upcoming year.
– Peter Westenhofer, Class of '95